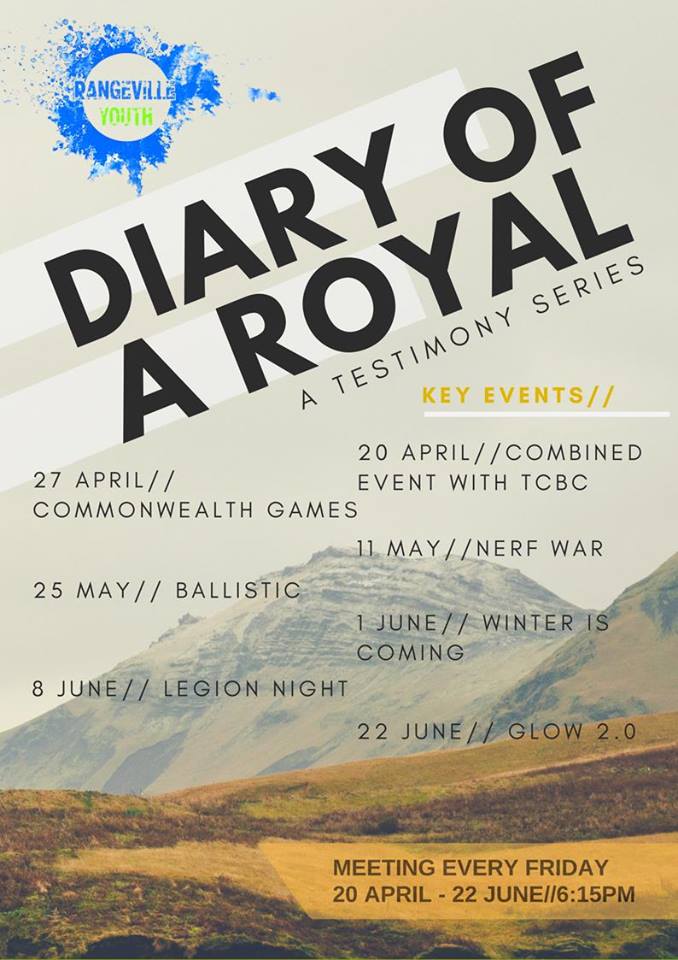 Our Friday night Youth Group is the place to be if you are in year 7-12. An amazing group of young people meet for a time of
games,worship and hearing a short, powerful message. The opportunity for connecting with other students, worshiping God and learning more about Jesus, is the focus for our time together. There are always lots of laughs accompanying the fun, crazy activities and team games. Not only is it fun, it is a safe and welcoming place for all youth.
At Rangeville Community Church Youth Group, we believe in the transformational truth of the Father's love. It is our desire to see youth grow in their love with God and see His power released in their daily lives. We also offer Life Groups during the week for the youth which is a great place to develop real friendships as we share life together and learn from the Bible.
When:
Fridays (school terms) 6:15 – 8:15pm
Where:
Church Auditorium
Cost:
$2